NBA 2nd Round Draft Pick Prospects For The Cavs To Consider
The Cleveland Cavaliers are gearing up to make the 14th pick in the 2022 NBA Draft. But after they finish off the lottery, they'll switch gears and focus on three second-round selections that deserve an equal amount of time and attention.
Cleveland currently possesses the 39th, 49th, and 56th picks of the draft. Whether the Cavaliers keep those picks or trade them is anyone's guess. But assuming they don't partake in any trade calls, here are some second-round prospects worth considering in the second half of the draft.
Jake LaRavia, Wake Forest
When finding a second-round player, teams have to decide between upside and need. LaRavia is more in the latter category, although he possesses enough upside to warrant late-first consideration.
LaRavia does all of the little things well. The 6-foot-6 forward is a great passer, solid defender, and all-around glue guy. He can also score a bit, averaging a career-best 14.6 points in his lone season with the Demon Deacons after two years at Indiana State.
His three-point shooting has fluctuated over his three college seasons, and his overall jump shooting and athleticism limit his potential. But LaRavia would be a tremendous pick for the Cavs if he's available at 39.
Kendall Brown, Baylor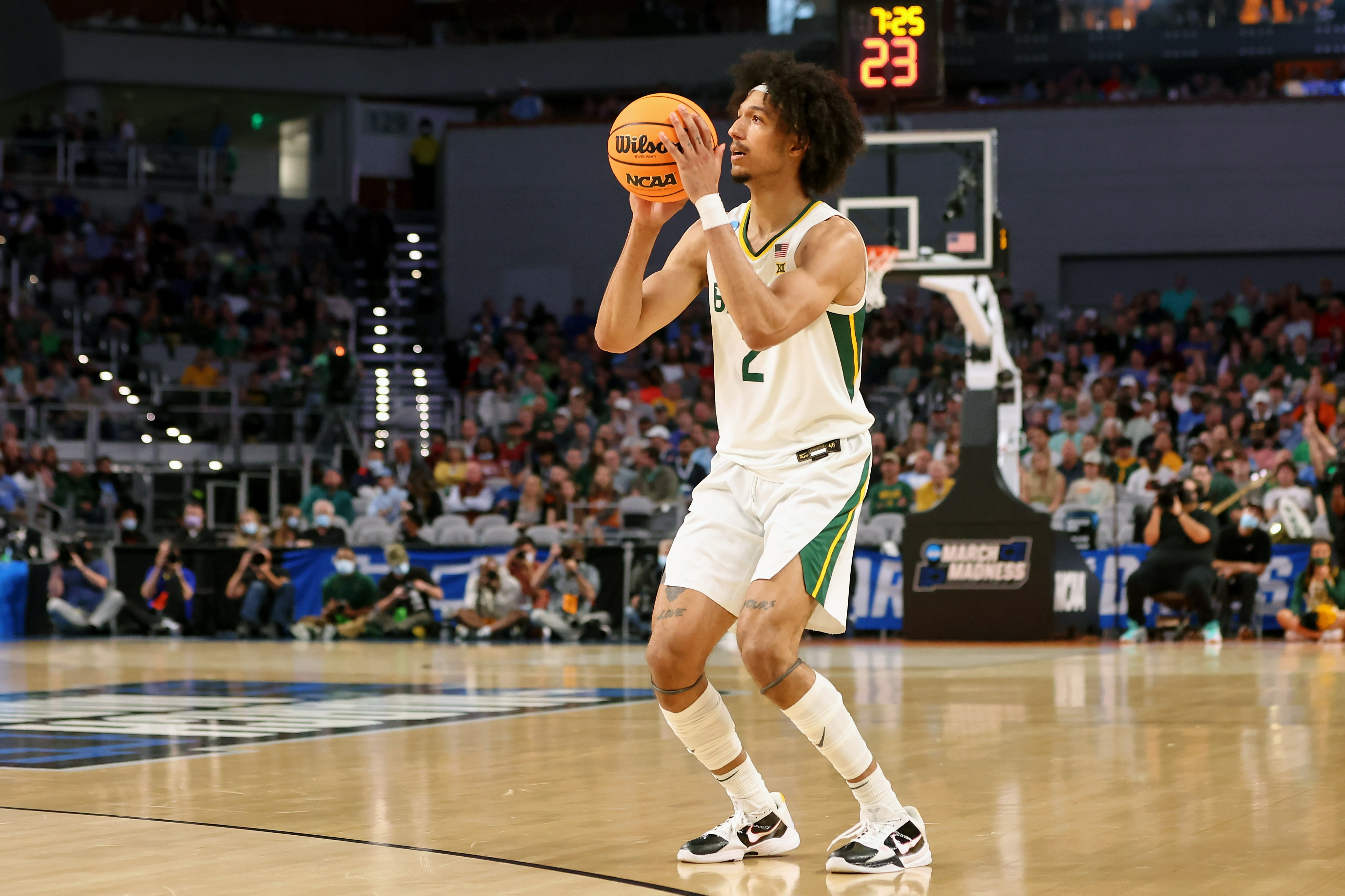 The Cavaliers needs shooters, which is something they'll more than likely address in the first round. But they could use some all-around athleticism along the win. Brown fits that mold.
A 6-foot-6 wing from Baylor, Brown is a tremendous athlete who can finish above the rim. He's also a plus defender and has shown some shooting potential, hitting close to 39 percent of his threes with the Bears.
There's still some work to be done with Brown on both sides of the basketball. But with above-average athleticism at 19 years old, Cleveland might want to consider being patient with a possible second-round steal.
Caleb Houstan, Michigan
Suppose the Cavaliers target size and athleticism over a scoring threat with their first pick. That would increase the odds of a 3-and-D-type player in Round 2, which screams the one-and-done Houstan.
In his one year at Michigan, the 6-foot-8 Houstan is a strong spot-up shooter, hitting close to 39. percent of his catch-and-shoot threes. He's also a decent passer who offers an encouraging feel to the game.
That said, the 19-year-old underdelivered on some of his preseason expectations, headlined by a 0-point performance in the second round of the NCAA Tournament.
Some of Houstan's inconsistencies and limited athleticism make him a second-round target for Thursday's draft. But there's enough talent here to warrant a selection.
Patrick Baldwin, Wisconsin-Milwaukee
At this time last year, Baldwin was a top-five recruit in the nation and a future NBA lottery pick. Today, he could be available with either of Cleveland's second-round selections.
Baldwin shocked the world by playing for his dad at Wisconsin-Milwaukee as opposed to committing to a bigger school. Yet his performance was subpar, averaging 12.1 points and shooting 26.6 percent from three while dealing with an ankle injury dating back to high school.
However, the tools are undeniable. He's 6-foot-9 with a 7-foot-1 wingspan, can make plays, and can shoot — even if the three-point percentage says otherwise.
The second round is about swinging for the fence and looking for upside. That's Baldwin in a nutshell.
You can bet on the NBA Draft for FREE in Ohio right now with betJACK Training Camp. Get those picks in now!