NFL Future Bets: AFC North Winner Betting Odds
The AFC North is many things. But after three different division winners in three seasons, chief among them is competitive.
Unlike other divisions with a clear top dog, the AFC North has four teams with a shot to win it all. The reigning champion Cincinnati Bengals loaded up this offseason for a chance to repeat. The Baltimore Ravens are in a position to rebound, while the Pittsburgh Steelers are always competitive. Then there's the Cleveland Browns, armed with a $230 million wild card.
With training camp set to start in the coming days, here are the latest odds for all four of these teams to win the AFC North.
🏈Keep up with AFC North betting odds using betJACK Training Camp! Sign up for free to place practice NFL bets! 🏈
Baltimore Ravens (+165)
At first glance, it may seem odd to see the Ravens favored to win the AFC North following an 8-9 last-place finish. But there's a perfectly logical explanation.
It's easy to forget that Baltimore began last season with an 8-3 record, which included wins over the Kansas City Chiefs and Los Angeles Chargers. But an ankle injury to QB Lamar Jackson in Week 14 led to a six-week losing streak to end the season.
In those six losses, Baltimore lost five of them by three points or less, which included a trio of one-point losses to the Steelers, Green Bay Packers, and LA Rams. The Ravens' only "big" loss, a 41-21 drubbing against the Bengals, was when third-string QB Josh Johnson started over backup Tyler Huntley.
Even though they traded Marquise "Hollywood" Brown, the Ravens should be a threat to win the division as long as Jackson is healthy.
Cincinnati Bengals (+190)
It's rare to see the reigning division champs not favored to repeat, especially after no significant offseason losses. Such is life for Joe Burrow and the Bengals.
While Baltimore plummeted down the standings, Cincinnati rose up. After losing in overtime to fall to 7-6, the Bengals won the AFC North with three straight victories, punctuated by a thrilling defeat of the Chiefs in Week 17.
This year, the Bengals return with a stronger roster on paper. After allowing Burrow to get sacked a league-high 51 times, Cincy upgraded the offensive line with three new veteran starters. It also welcomes back many of its key players, including Offensive Rookie of the Year Ja'Marr Chase.
The Bengals rode their late-season momentum to a Super Bowl appearance in February. It will be interesting to see if the momentum carries over into the fall.
Cleveland Browns (+333)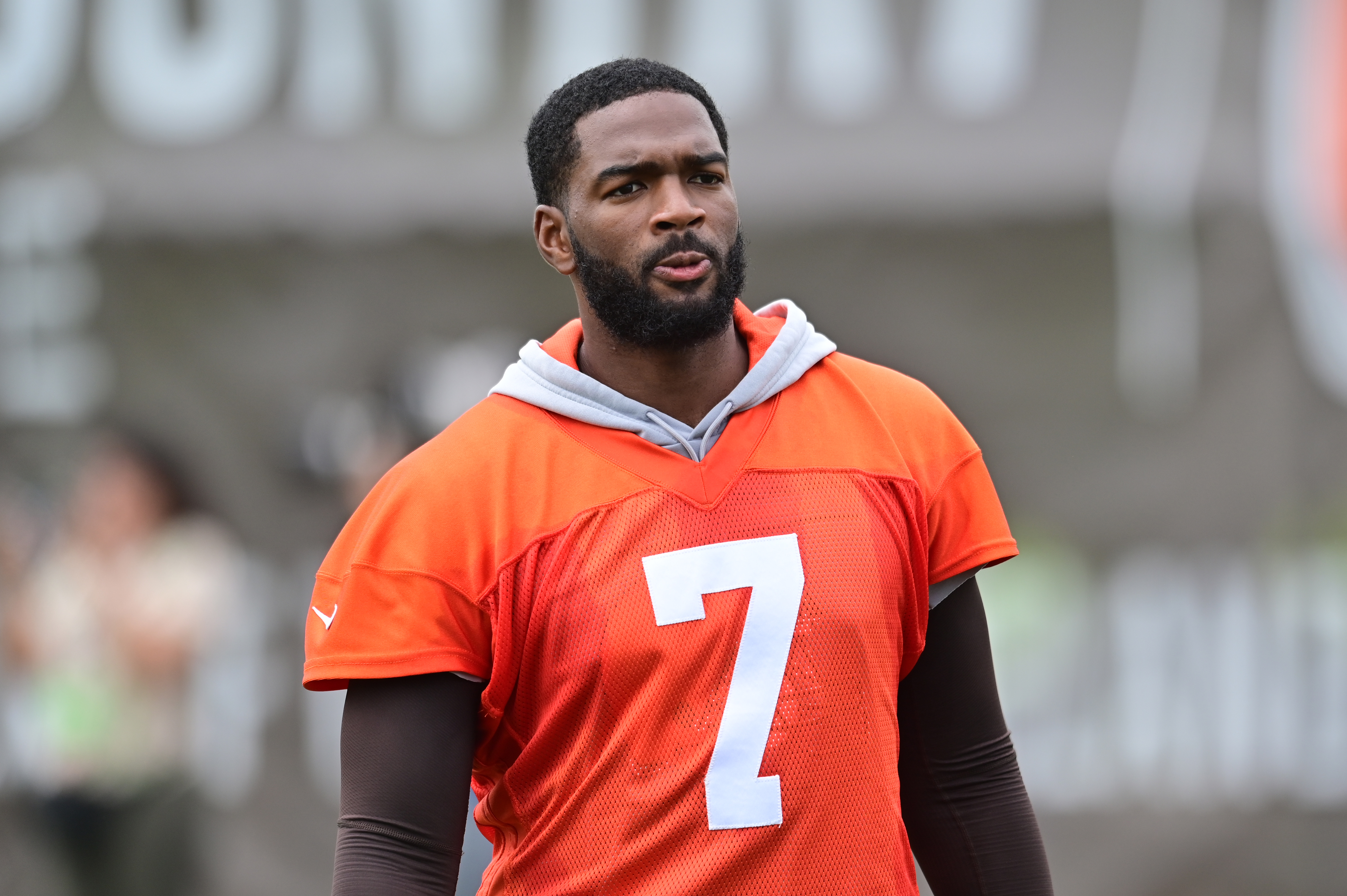 There is no team in the NFL with a greater question mark hovering over them than the Browns. And the divisional odds say as much.
With Baker Mayfield fighting through a shoulder injury, Cleveland was unable to replicate its 10-win season, finishing in a tie with Baltimore at 8-9. Mayfield's down year led the Browns to trade multiple first-round picks for the embattled Deshaun Watson and pay him a record-setting $230 million extension.
Watson is all but certain to receive a lengthy suspension after being accused by over 20 women of sexual misconduct. The NFL is expected to announce a ruling soon, which could be anywhere from a few weeks to an entire season, perhaps even more.
With Watson behind center, there's a good chance the Browns would be division favorites. But if Jacoby Brissett is the primary starter in 2022, Cleveland faces an uphill battle.
Pittsburgh Steelers (+700)
Of all eight teams with the lowest odds to win their respective divisions, only the Las Vegas Raiders (+650) have greater odds than the Steelers.
There's a reason Pittsburgh's chances of winning the North are far lower than its three rivals. Longtime QB Ben Roethlisberger retired this offseason, giving way to a combination of Mitchell Trubisky and rookie Kenny Pickett. The Steelers also took a hit at receiver, losing JuJu Smith-Schuster to the Chiefs.
Yet it's important to remember how the Steelers have played under Mike Tomlin. Regardless of injuries, tough scheduling, or anything else, Pittsburgh hasn't finished worse than .500 since 2003. Not to mention, the Black and Gold are two years removed from a 12-win division title.
The Steelers have QB concerns, but their defense and coaching remain strong. They should be a threat to win the division until proven otherwise.