The Last 7 NBA Draft 1st Overall Picks & Where They Are Now
Only a handful of players have earned the distinction of being the first-overall pick in the NBA Draft. This June, one more potential star will join the exclusive club.
The 2022 NBA Draft is loaded with several intriguing prospects, headlined by Duke's Paolo Banchero, Gonzaga's Chet Holmgren, and Auburn's Jabari Smith Jr. One of those three players is expected to go first overall, adding to the ranks of LeBron James, Shaquille O'Neal, Tim Duncan, and others.
While many players lived up to the first-overall billing, many others fell beneath expectations. That's even true within the last few years, as the jury is still out for multiple top picks as their careers lengthen over time.
Let's look back at the last seven first-overall picks to see where they are now and if they ended up being worth the high selection.
2021 - Cade Cunningham
In a loaded 2021 draft class, Cunningham was universally considered the best prospect available. That made him a no-brainer selection for the Detroit Pistons, who owned the No. 1 pick for the first time since taking the late Bob Lanier in 1970.
The 20-year-old finished the season averaging 17.4 points, 5.5 rebounds, and 5.6 assists. He set a few benchmarks, including becoming the youngest player in NBA history to go 25-8-8 with five three-pointers in a game, a record previously held by LeBron. He also put down a 34-8-8-4-2 line in one game, joining Michael Jordan as the only rookie in league history to put those numbers up.
Cunningham's second-half turnaround after a rough start helped him finish third in Rookie of the Year voting. Even if the 6-foot-6 guard doesn't finish his career as the best player from the '21 class, he clearly boasts more than enough star potential.
2020 - Anthony Edwards
The Minnesota Timberwolves faced a fascinating dilemma in 2020. They could use the first-overall pick for Edwards, the freshman guard out of Georgia, or opt for the uber-popular LaMelo Ball. In the end, they settled for Edwards.
Even as LaMelo earns numerous accolades with the Charlotte Hornets, it's hard to fault the T-Wolves' choice. Edwards' second year out-did his All-Rookie campaign across the board, setting career highs in points (21.3) and field-goal percentage (44.1%). He also became the seventh player to score 2,000 points within his first 100 games at 20 years old or younger, joining stars like LeBron, Kevin Durant, and Luka Doncic. Edwards also helped lead the Timberwolves back to the postseason for just the second time since 2003-04.
Minnesota landed a future All-Star in Edwards, who won't turn 21 until August. That's all you can ask for from a number-one pick.
2019 - Zion Williamson
Few first-overall picks carry as much hype as Williamson did in 2019. Thanks to viral high school dunks and a memorable season at Duke, Zion was already a star before joining the New Orleans Pelicans.
Williamson's NBA career has been … interesting, to say the least. In 85 career games, the high-flying forward has averaged 25.7 points on 60.4% shooting along with 7.0 rebounds. He had 25 straight games with 20+ points on 50.0% shooting during his sophomore campaign, tying Shaquille O'Neal for the most ever within the first two seasons of a career.
The problem, however, has been his availability. Zion's rookie year was limited to just 24 games after tearing his meniscus during preseason play. After a relatively healthy second season, a fractured foot cost him the entire 2021-22 season. There were also persistent rumors about Williamson's unhappiness with the Pelicans.
When healthy, Zion is one of the league's biggest stars. But he'll need to prove he can stay on the court, especially as 2019 second-overall pick Ja Morant overtakes him as the best player from the class.
2018 - Deandre Ayton
In 2018, the rebuilding Phoenix Suns desperately needed a shot in the arm to rejuvenate the franchise. After some deliberation, they opted for Ayton, the towering center out of Arizona.
After four seasons, Ayton has proven himself to be a very good player but not quite a star. The 23-year-old has career averages of 16.3 points, 10.5 rebounds, and 1.0 blocks. He also played a big role in Phoenix's emergence as a title contender the last two seasons. But with a single All-Rookie honor on his resume, he pails in comparison to fellow classmates Luka Doncic and Trae Young.
Phoenix was unable to come to terms with Ayton on a contract extension last offseason, making him a restricted free agent. It will be fascinating to see how much the Suns are willing to spend if Ayton inks an offer with another team.
2017 - Markelle Fultz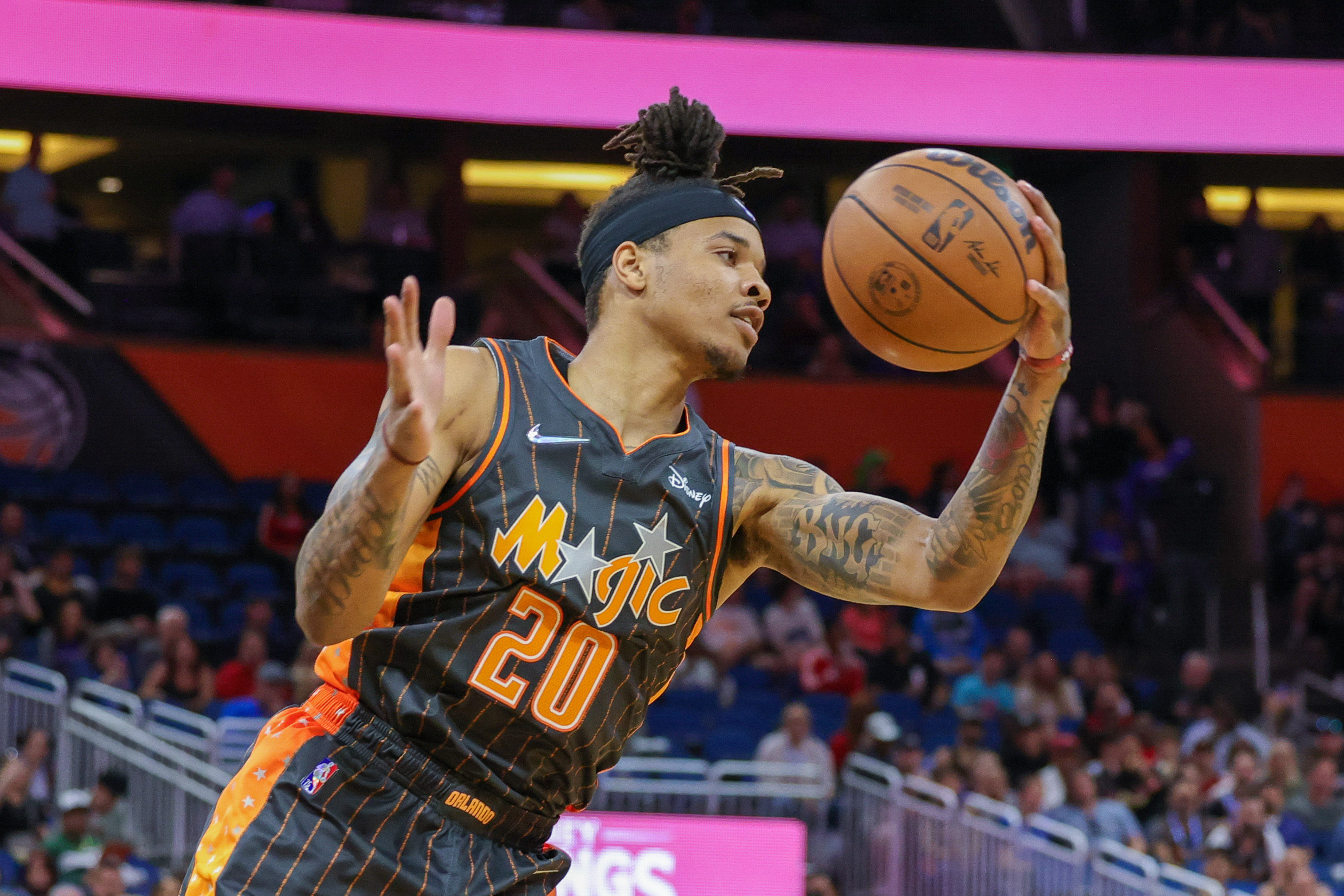 The Philadelphia 76ers were the talk of the town in 2017, trading up from No. 3 to No. 1 and grabbing Fultz, the high-scoring guard out of Washington. But in comparing his career with that of Jayson Tatum, the third-overall pick taken by the Boston Celtics, this is one of the biggest draft misses in recent memory.
Fultz suffered a shoulder injury in his rookie season that significantly altered his shooting technique. The former Washington Husky managed just 33 games across two seasons in Philadelphia before being traded to the Orlando Magic in February 2019.
With his new team, Fultz eventually recovered from his shoulder injury and started at point guard. But a torn ACL cost him more time, leaving him benched for all but 26 games over the last two seasons. Needless to say, the 23-year-old is not the star the Sixers thought he was five years ago.
2016 - Ben Simmons
Speaking of the 76ers, the franchise selected Simmons out of LSU in 2016. The Australian was the consensus top prospect available, even if questions surrounding his work ethic and attitude persisted.
After a broken foot cost Simmons all of 2016-17, the 6-foot-11 guard became an immediate star. Over the next four seasons, the 25-year-old averaged 15.9 points, 8.1 rebounds, 7.7 assists, and 1.7 steals. He earned three All-Star appearances, two All-Defensive Team nods, plus an All-NBA selection and a Rookie of the Year Award.
However, most fans remember the bad associated with Simmons. First, his epic collapse in Philadelphia's second-round playoff series against the Atlanta Hawks was the subject of much discussion around the basketball world. After that, the guard demanded a trade and refused to play for Philly last season, citing mental health concerns.
Simmons eventually got his wish, going to the Brooklyn Nets in February's James Harden blockbuster. But a nagging back injury prevented him from suiting up with his new team. Now, one can't help but wonder about Simmons' career moving forward.
2015 - Karl-Anthony Towns
Five years before adding Edwards, the Timberwolves selected Towns with the top pick. On a pure numbers basis, few recent number-one picks have had as successful of a career as the former Kentucky center.
KAT suited up for every game in his first three seasons, which included a Rookie of the Year award and an All-Star nod. In 2020, he became the fifth player in league history to reach 8,000 points, 4,000 rebounds, and 1,000 assists in 360 games or less. But despite his regular-season success, Towns was never able to get the T-Wolves over the hump.
Finally, KAT helped lead Minnesota to the playoffs in 2021-22. At just 26 years old, he's hoping to lead the Wolves alongside Edwards for years to come.
🏀Ready to bet for FREE in Ohio on the 2022 NBA Draft? Click here to sign up for betJACK Training Camp, secure your 100 tokens, and get started today! 🏀