Cavs 2022 NBA Draft Grade: Grading the Cleveland Cavaliers 2022 NBA Draft Picks
Following weeks of anticipation and more mock drafts than anyone can count, the Cleveland Cavaliers finally made their 2022 NBA Draft selections. And so far, their picks are being met with raving reviews.
Cleveland used the 14th-overall pick to take Kansas' Ochai Agbaji, one of the players many pegged as a top option for the Cavs. It then added three additional prospects in Round 2, headlined by one with a familiar name.
These four players need to take the court for at least one year, if not more, before we truly know if the Cavaliers got these picks right. But what's the early draft grade for the Wine and Gold?
Cavaliers Select Ochai Agbaji
The Cavaliers had a glaring need for scorers heading into Thursday's draft. Luckily, that's something their latest first-rounder can do very well.
Agbaji, a 6-foot-5 wing, led the Jayhawks in scoring last season — the same Jayhawks who finished March Madness as the last team standing. The senior scored 18.8 points per game and hit 40.7 percent of his threes during the regular season. He also pulled down over five boards a night.
Once the NCAA Tournament reached its climax, the Kansas City native really started to shine. In the Elite Eight, Final Four, and National Championship, Agbaji averaged 17.0 points while shooting an incredible 62.1 percent from the field and 69.2 percent from three. His play earned him the title of the Final Four's Most Outstanding Player.
Agbaji, who also won Big 12 Player of the Year, is more than just a top college performer. His improved shooting and physical frame took him from a second-round pick before the year to a lottery pick. In fact, some mock drafts even had the wing going as high as eighth overall to the New Orleans Pelicans.
As far as weaknesses, the former Jayhawk's shooting is still a little inconsistent. While his season-long numbers were strong, he had several poor nights from beyond the arc. He's also a little small for someone who's more than likely going to play exclusively on the wing for Cleveland.
There's also the issue of Agbaji's age. At 22 years old, Ochai was the only senior to go in the first round. Though his experience may prove to be beneficial for a Cavs team ready to win now.
Cavs Make Multiple Second-Round Picks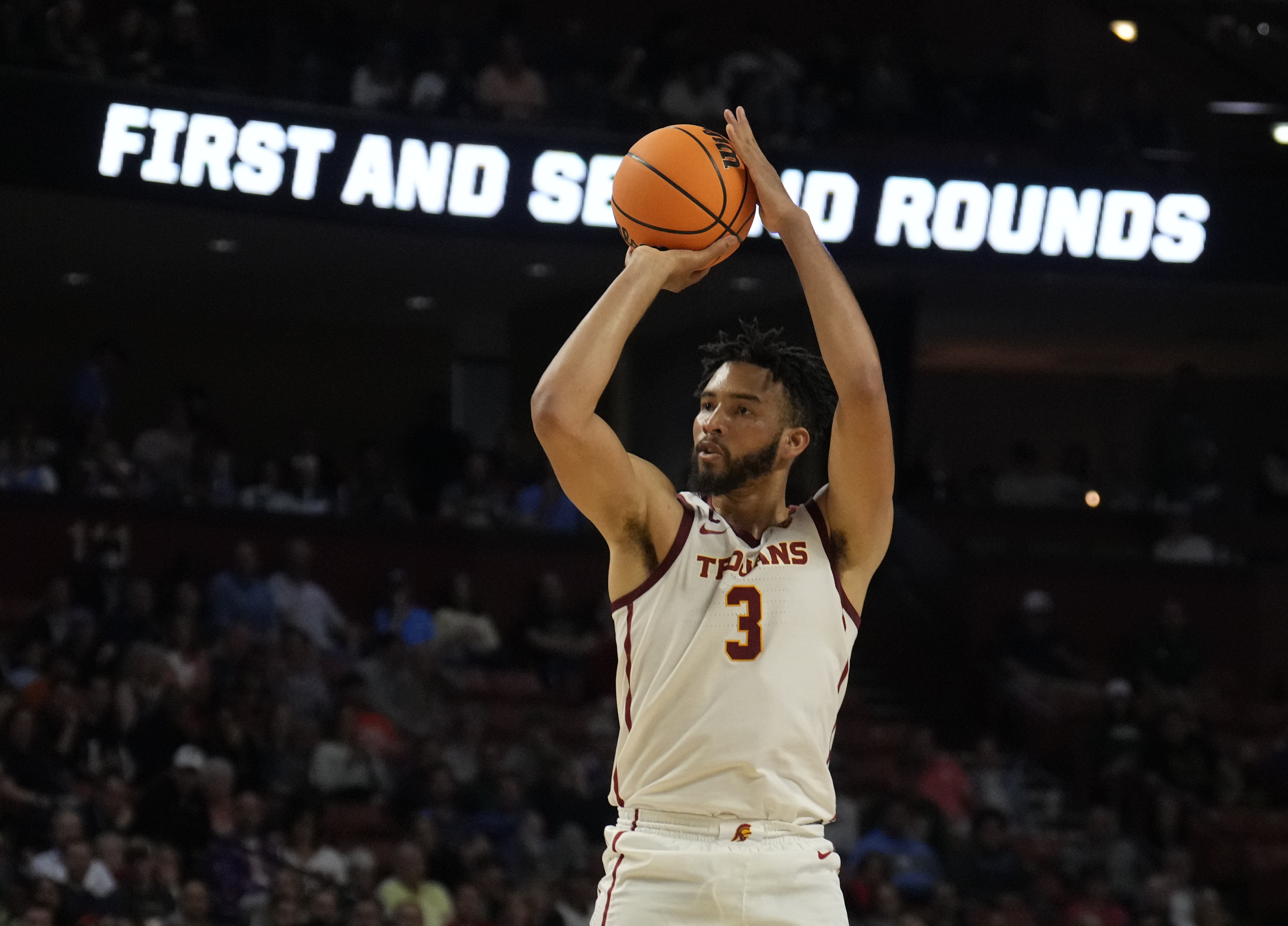 Although the 14th-overall pick warranted the most attention, the Cavaliers did the bulk of their drafting damage in Round 2. Cleveland entered the draft with picks No. 39 and 56 before acquiring the 49th pick earlier in the day in exchange for a future second and cash.
At 39, the Cavs took center Khalifa Diop. The 7-foot-1 shot-blocker from Senegal is raw, making him a little bit of a reach with this pick. However, Diop is a great athlete who can run the floor and should be able to contribute in some capacity. It just might take a few years, assuming he's a "draft and stash" player.
After acquiring the pick earlier in the day, Cleveland used No. 49 on Mobley … Isaiah Mobley, that is. The 6-foot-10 junior from USC is the older brother of Evan, giving the Cavs one of the few brother combos in the NBA. While Isaiah may not be the player Evan already is, he's a good passer with solid defensive awareness who can surprise some doubters.
Finally, the Cavaliers made the third-to-last pick of the night on 6-foot-8 forward Luke Travers. Like Mobley, Travers probably wasn't a player on too many draft boards. The Australian recently started to show signs of NBA life and has an intriguing mix of size and athleticism. The 20-year-old is more than likely going to develop elsewhere for a while before joining Cleveland.
Cavaliers Final Draft Grade
While the Cavaliers hope all four players succeed, this draft will more than likely be judged by Agbaji's professional success. The shooter clearly has all the tools to succeed, proving his talents on the biggest stage in college basketball. He should immediately offer help on the wing, shooting from distance while defending multiple positions on the other end.
That said, Cleveland passed on Duke's AJ Griffin and Ohio State's Malaki Branham, the latter of whom was a popular choice to go at 14. Agbaji could be a better player now, but the 18- and 19-year-old Griffin and Branham are young enough to develop into superior players.
As for their second-round picks, the Cavs prioritized size and versatility. Perhaps it would've served them to use at least one of those picks on a shooter, but there's upside with Diop, Mobley, and Travers.
Overall, Agbaji was a pick most Cavs fans are happy with, and for a good reason. Plus, adding another Mobley brother is a nice touch. The Cavaliers should be pleased with how the draft turned out, but a couple of slight changes would've turned a great grade into a perfect one.
Cavaliers Draft Grade: A-