Fifteen Gifts for Sports Bettors
If a special someone in your life enjoys placing bets on sports, then it's easier than you think to pick up some cool gifts that they'll love.
In this extensive guide, we present some perfect gifts that are ideal for all sports betting fans.
Valentine's Day Gifts
Sports Betting is My Superpower Tee
Does your partner love nothing more than a wager on the Browns? Then they will adore this Sports Betting is My Superpower Tee, which shows you just how much faith you have in them when it comes to picking a winner this Valentine's Day!
I Love My Wife Tee
If you're particularly tolerant of your partner's incessant moneylines, then this tee is made for you. Professing, I Love it When My Wife Let's Me Go to the Sportsbook, it pays homage to your patience and respect of your partner's sports betting habit on the most romantic.
I Love Betting Sticker
While we hope you spend this Valentine's Day showing your love for your partner above all else, this handy sticker is an ideal gift to add to his card. Whether he uses it on his laptop, drinks bottle, or even on his car, he will leave few in doubt that he truly does love betting this Valentine's Day.
Last-Minute Gifts
Picking Winners Mug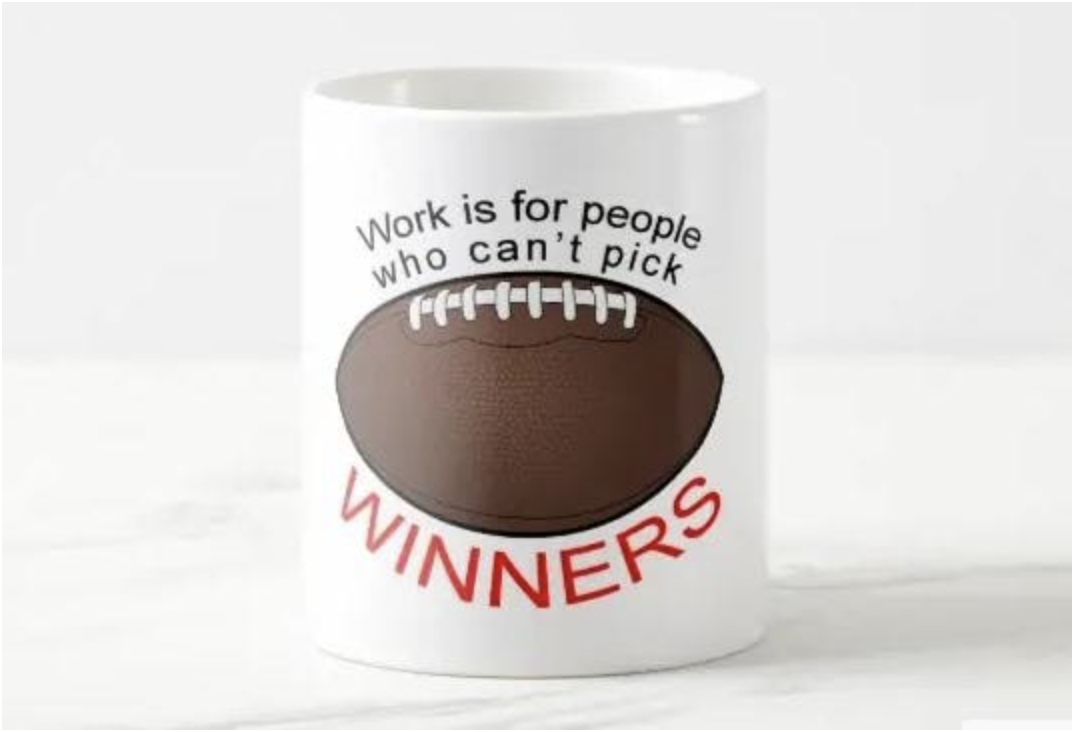 This coffee mug is a perfect gift. With a retro football at its center and the pithy tagline, Work is for People Who Can't Pick Winners, you will raise a smile with this super simple sports betting gift.
The Greatest Gambling Story Ever Told
If your partner is an avid reader and a keen sports bettor, they will love Mark Paul's book, The Greatest Gambling Story Ever Told. The story is about three gamblers, the Kentucky Derby and the Mexican Cartel. What's not to love about that?
Sports Betting Master Sweatshirt
Another great present is this sweatshirt that shows that the wearer is a self-proclaimed sports betting master. It will prove super popular with your other half, who fancies themself as a bit of a pro better, in spite of the numerous losses they accumulate every time they pick the Bengals to win.
Secretariat Face Mask
With face masks here to stay for the foreseeable future, why not treat your sports-betting-mad partner to this awesome facemask that pays homage to the greatest racehorse of all time – Secretariat. It's a subtle way of showing that you appreciate your partner's tendency to place a line on the horse racing this Valentine's Day.
Must-Have Gifts
Sports Betting for Winners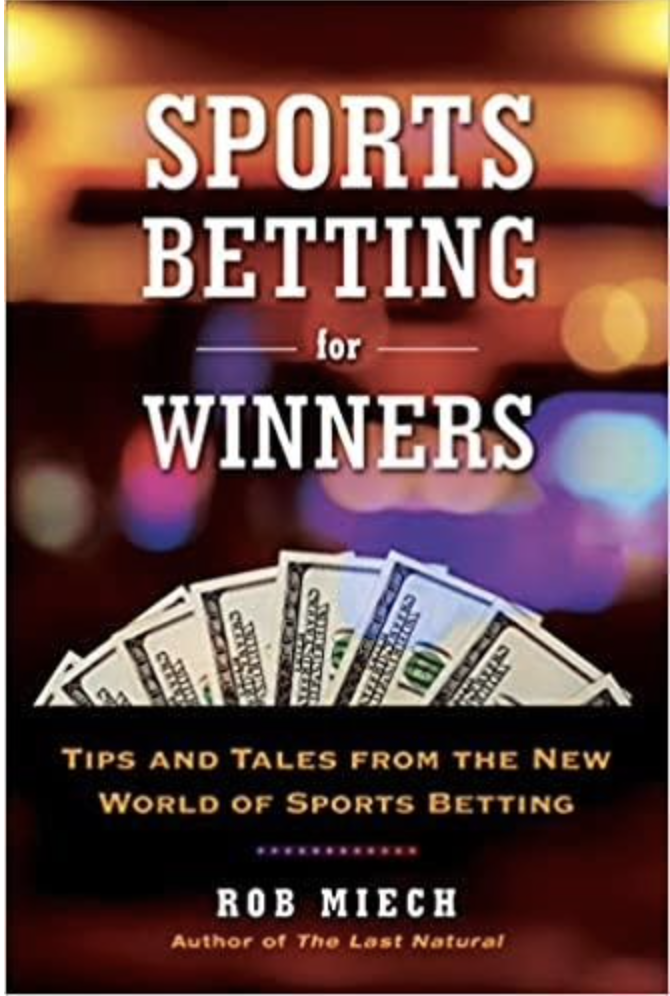 Anybody who's serious about making money from sports betting will benefit from reading Rob Miech's book, Sports Betting for Winners. Packed with anecdotes, inside stories, and some interesting insights into the world of gambling, it's the ideal gift for any of your family members who are looking to brush up on their general knowledge of sports betting.
Stress Relief Balls
If the Browns are down with minutes to play in the final quarter, and your bet is yet to come in, football becomes an awful lot more stressful than usual. That's why these squeezy stress balls will come in super handy, as they may well save your sitting room from flying objects as the Browns fail to claw it back right at the death.
Let's Go Browns Sports Betting Tee
If your family is Browns mad, consider personalizing this awesome NFL tee that informs everyone that you're just as crazy about sports betting. You can personalize it to read, Let's Go Browns (And All the Teams I Bet On). Be sure to choose your colors wisely, as you don't want to be accused of cheering on the Bengals, even if you do have money on them.
I Bet it's You Adult Drinking Game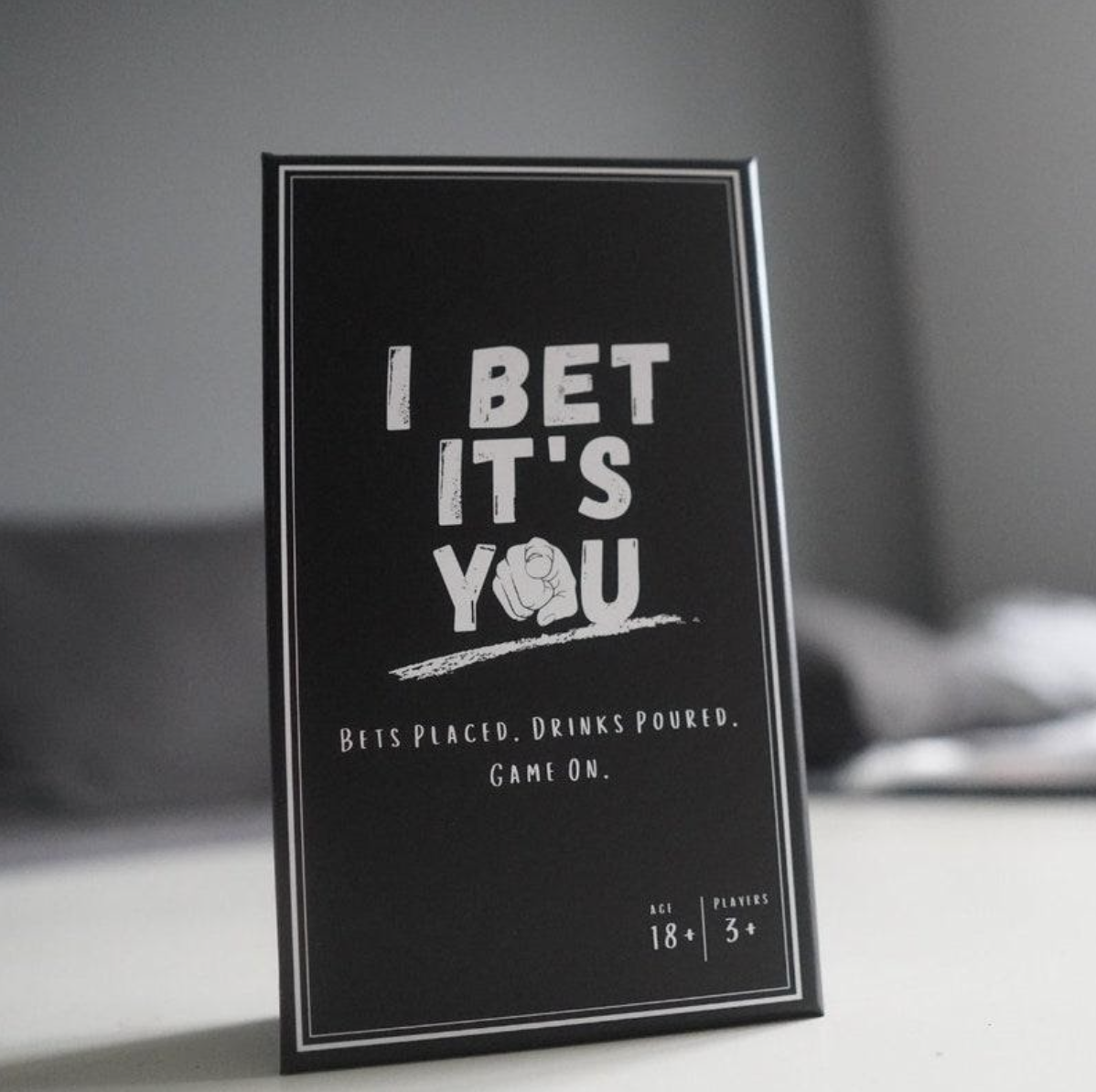 Okay, so it's not a sports betting gift, but this awesome card game is absolutely perfect for raucous drinking sessions with your loved one. While you wait for the Super Bowl to kick off, deal out the cards and see who can win this fast-paced drinking game – you won't be disappointed.
Funny Gifts
Sports Betting Baby Tee
If you're blessed with a newborn, this funny baby tee is the perfect gift to get your family chuckling. In recognition of your partner's ill-fated betting, especially if they didn't read our how to bet on NFL games guide, the caption reads, I'm Going to Community College Because Daddy's Team Never Covers the Spread. Available in different sizes and colors, daddy and baby alike will love receiving this cheeky gift.
Eat, Sleep, Bet, Repeat Tee
If you chastise your partner for spending far too much time on their phone picking moneylines or putting together parlays during the season, then this Eat, Sleep, Bet, Repeat tee will tick all of their boxes. While it looks great in black, you can choose from a range of colors and even opt to match it to the uniforms of your partner's favorite team.
Parlay Tee
Do you agree that a parlay a day keeps the doctor away? If so, you need to buy this t-shirt. Available in classic cotton, it's a super comfy tee that your loved ones can slip into when they are focused on building their parlay for the upcoming game week. Let's hope it helps them pick some more winners.
Life's Too Short Mug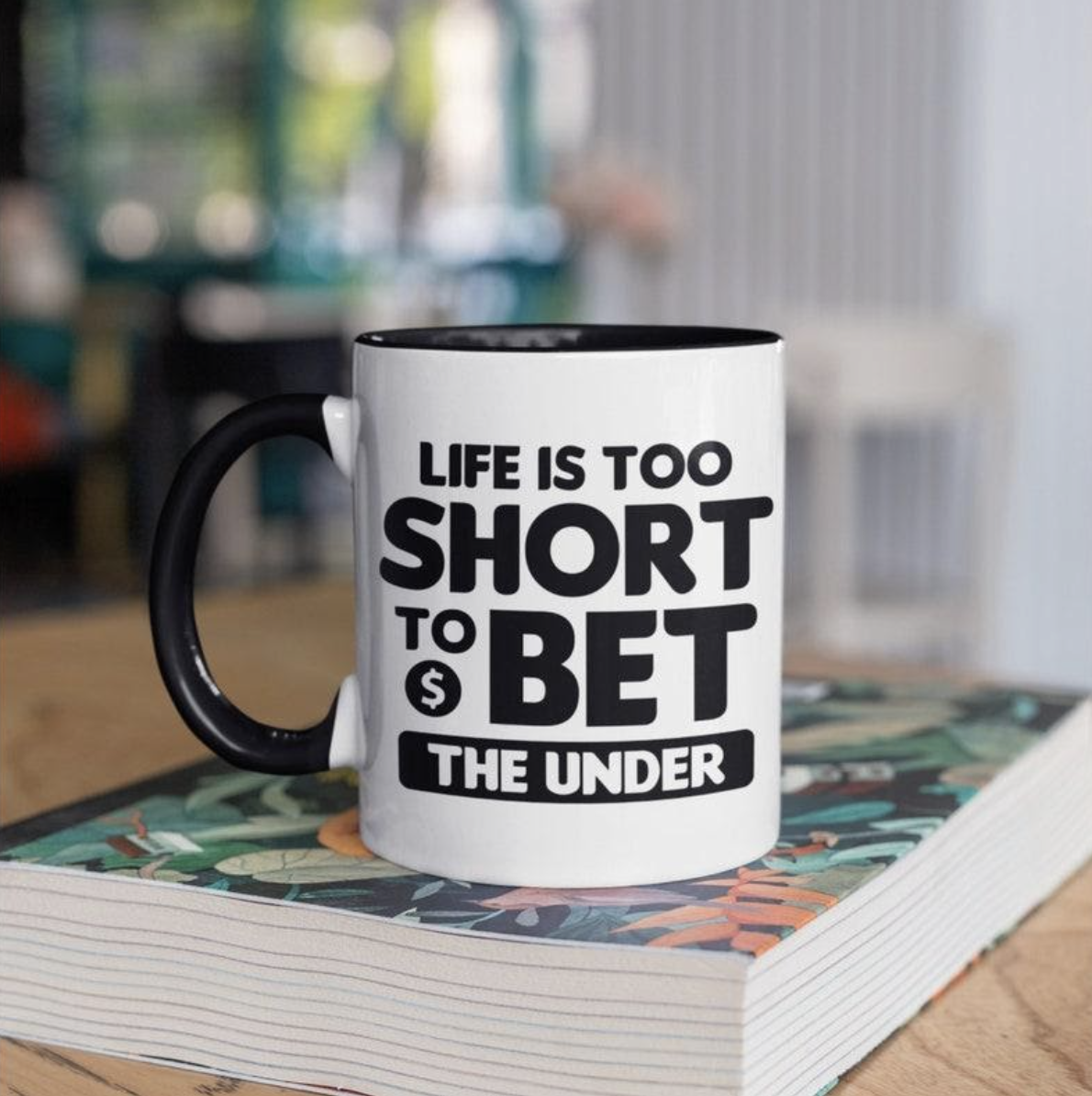 If your best buddy constantly places totals bets, they will absolutely love this smart mug that reads Life is Too Short to Bet the Under. Overs bets are always more entertaining, so be sure to remind your buddies that you totally agree with this sentiment.
Final Thoughts
The 15 ideas we've introduced above are the perfect gifts for sports bettors. We hope you've found something that your loved ones will appreciate, so you can surprise them on their special day.