Cleveland Browns Preseason Evaluation: Buy or Sell
Cleveland Browns' Austin Watkins Jr. makes catch during game against Commanders
Two preseason games have passed for the Browns and we are slowly starting to truly see the makeup of this team. Of course with the preseason we get overreactions, but it's important to look how a player is performing with the snaps they get out on the field.
Most players in the NFL got their first shot in these games and made the 53 man roster due to performing well.
Let's take a look at five Browns players worth evaluating so far this preseason.
DT Jordan Elliott - Sell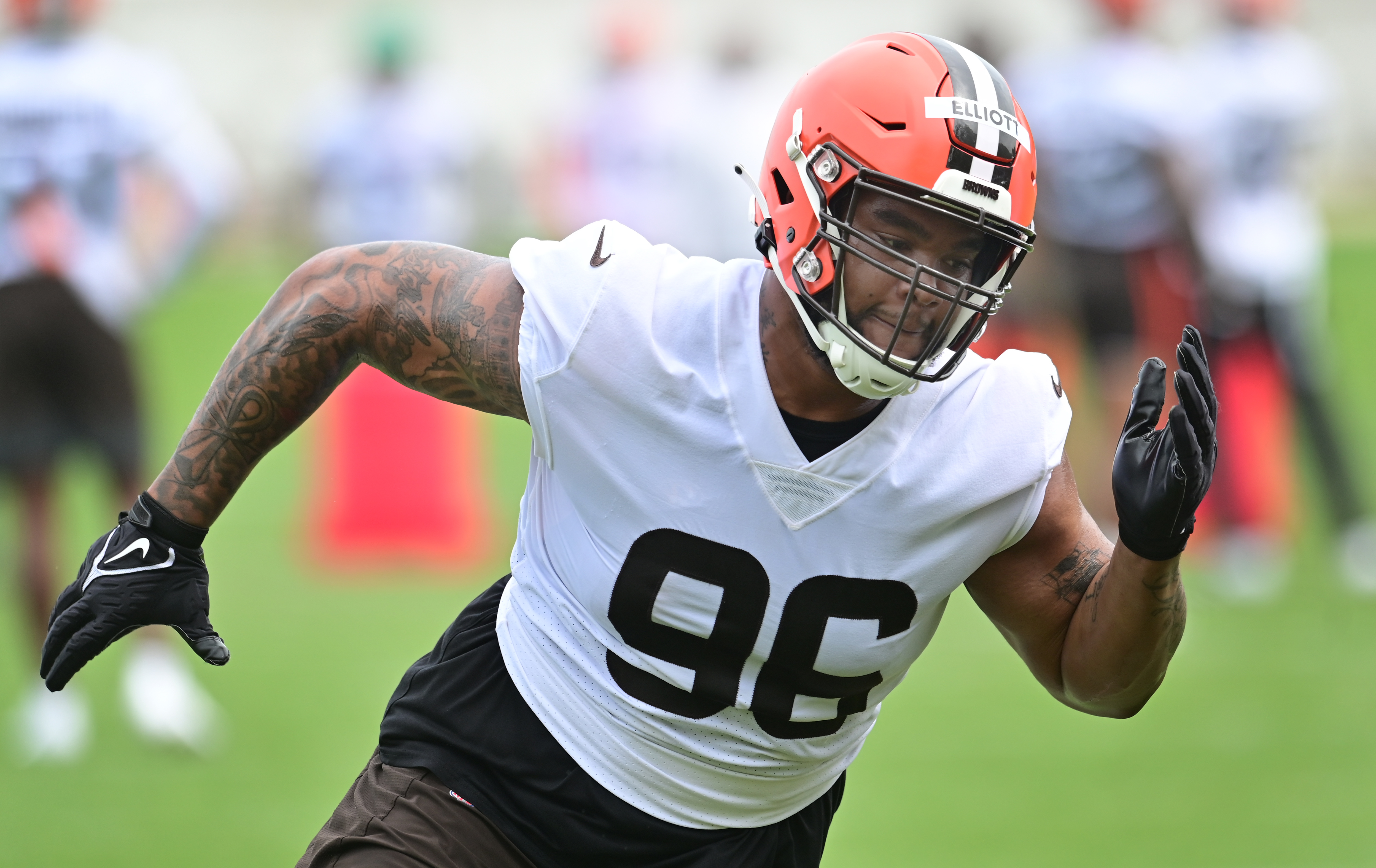 Whether or not it's the truth, 0it feels as time goes on Jordan Elliott's time in Cleveland is coming to an end. Before training camp even began he agreed to restructure his deal which while increased the ceiling of his contract with in game bonuses, lowered his cap hit to 1.7 million.
This move makes it easier to move on for him if the team decides to do so once they start their roster cuts. Next was his shocking start in the Hall of Fame game. Rarely do starters ever play in the HOF game, but Elliot was the only starter on the team to do so.
Next thing you know, the team signed free agent defensive tackle Shelby Harris. Harris is a quality starter with higher overall stats and grades despite playing less snaps than Elliot, so it's assumed he will start over him once acclimated to the playbook.
All of the above wouldn't matter if Elliot took advantage of the snaps in the preseason games, but it was the same underwhelming performances we saw from Elliot since being drafted in 2020. It certainly doesn't help those behind him on the depth chart; Togiai, Hurst, and rookie Siaka Ika produced better film and stats these past two games.
WR Austin Watkins Jr - Buy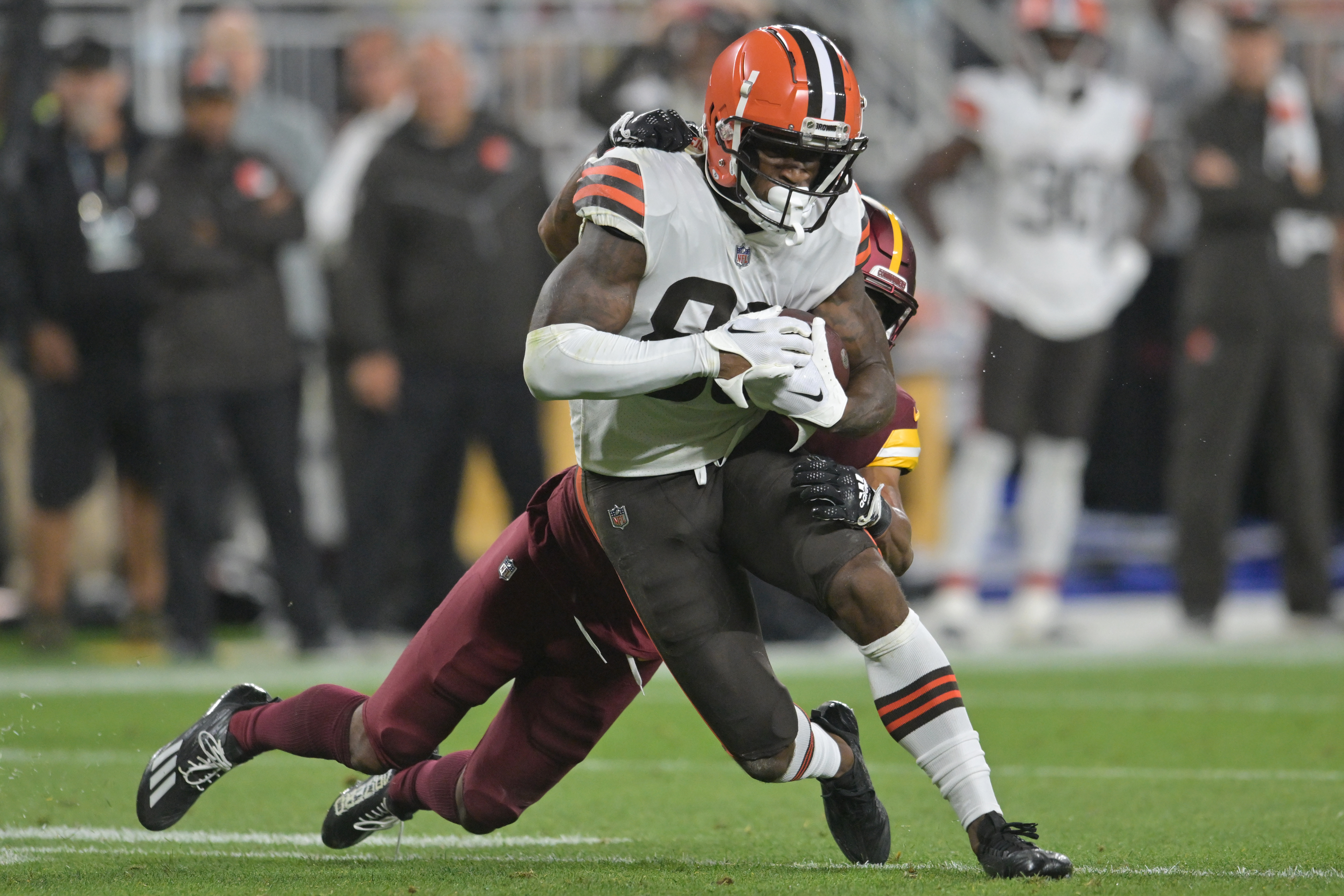 Austin Watkins Jr is a great example of an under-the-radar player on the roster bubble that is making the most out of his opportunity. Watkins arrived in Cleveland after being waived by two teams and playing in the USFL. Opportunity for more reps on the field came after Marquise Goodwin and Jaelon Darden were sidelined with injuries.
Jakeem Grant is still rehabbing and Anthony Schwartz is struggling to produce. After two preseason games, Watkins caught 8 of 10 targets for 106 yards and a TD. He has the big 6'3 frame that jumps off the page as well as the athleticism to get open and create separation.
It was very encouraging to see his strong hands and excellent concentration. This is the same receiver that in his last full season in college at UAB in 2019, he produced 1,000 yards and had an outstanding 19.2 yards a catch. While the receiving room is awfully crowded, it's hard to not keep a guy around that's taking advantage of every practice and game rep given to him.
WR Elijah Moore - Buy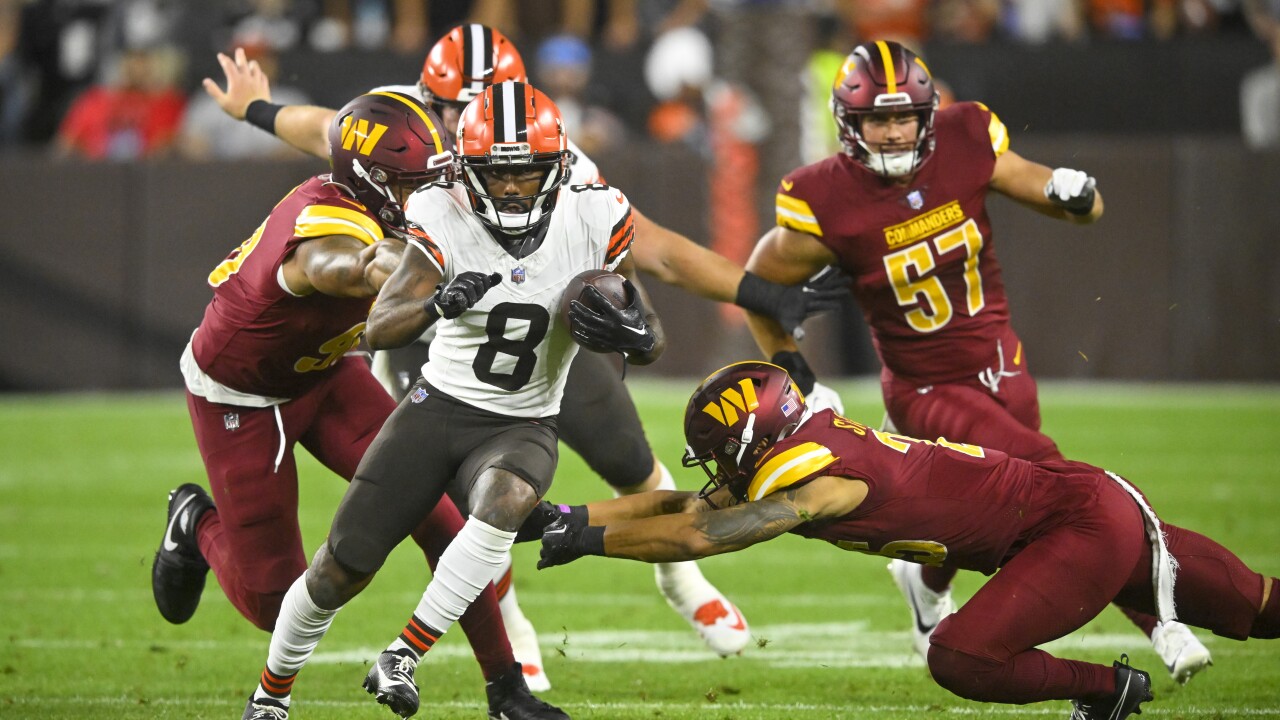 If you haven't heard any hype regarding Elijah Moore, you must not be in tune with the Cleveland media. Cleveland acquired Moore from the Jets this offseason for a second round pick and while he had underwhelming production on the surface level with New York, Moore earned 34% of his total yards after the catch and on designed runs.
He brings to the table what the Browns struggled with last year: getting separation and getting extra yards once the ball is in their hands. He only really got two plays in the preseason game; a six yard catch against man tight coverage and an 18 yard designed run while lined up in the backfield, but that's all we need to see to know he will be special. Since Kevin Stefanski started coaching in Cleveland, he has struggled to slow up a pass rush when not running the ball with Nick Chubb.
Now with Moore, Stefanski can line him up from anywhere and get the ball out quickly to watch him make a play. His speed also makes him a deep threat to stretch the field, which allows for lighter boxes against the run game and more spacing for other receivers.
K Cade York - Sell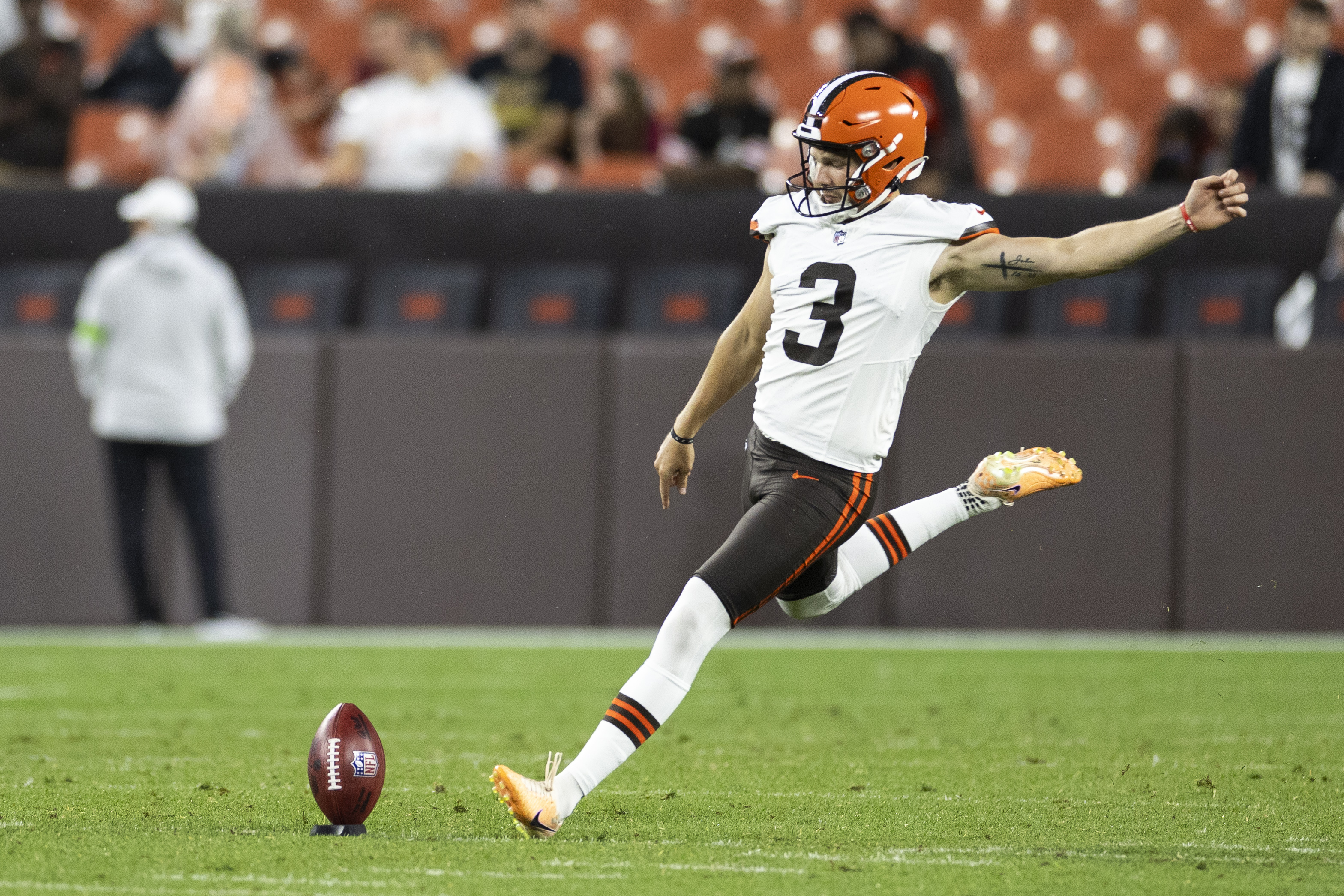 Andrew Berry and Kevin Stefanski decided at the beginning of camp to put their full faith in Cade York and not bring in any competition. It's understandable why, as despite his struggles last year, he had a decent 75% field goal percentage and made some tough kicks. Everyone remembers his 58 yard game winner in week one, but it's now 11 months later and he's yet to make anything more than an extra point in the preseason.
The only reason for his long leash is because this team drafted him in the 4th round last year, if he wasn't we'd likely see at least someone brought in for a kicking competition.
Cade still has time to turn it around as he could go perfect in Thursday's preseason game and all worry would be gone. His misses, however, were on attempts less than 50 yards in meaningless games where weather wasn't a factor at the time of the kick. It's definitely fair to ask if he's struggling right now, but what happens when the stakes are raised?
QB Dorian Thompson-Robinson - Buy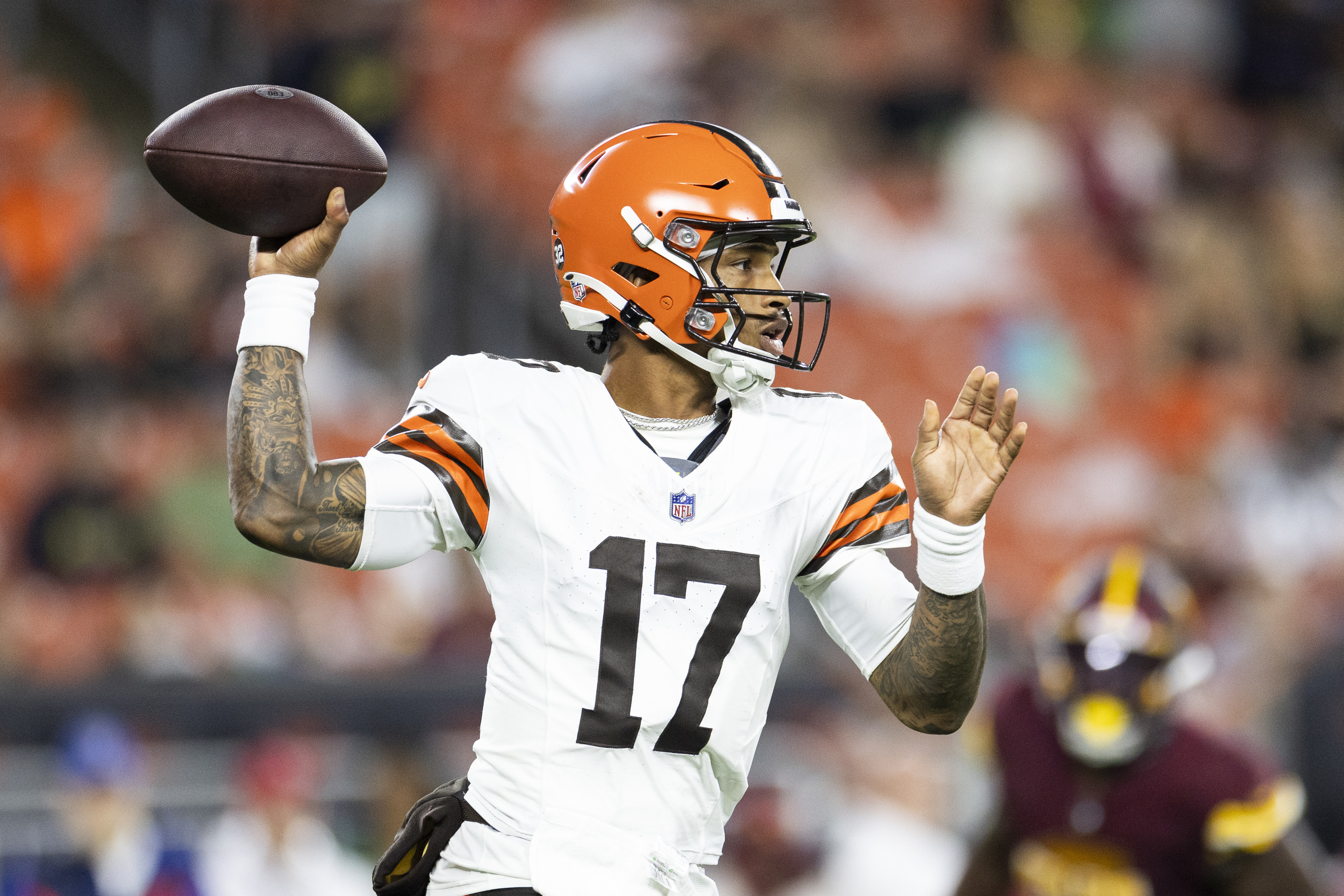 Would it really be the NFL preseason if we weren't talking about a backup QB that is shocking the league? This time it's Dorian Thompson-Robinson, the 2023 5th round pick out of UCLA. He immediately grabbed the attention of Browns fans going 17/21 for 194 yards and 2 TD's in the past two weeks.
He also picked up 47 yards off of nine QB scrambles. DTR entered this camp as the 4th string quarterback and now he's not only the passing leader, but has done what Kellen Mond and Josh Dobbs were unable to do, not turn the ball over. In all reality the entire season hinges on Watson playing lights out and leading this team, but if something were to happen, you want to have the best back-up plan possible. It is starting to seem that DTR being the 2nd string quarterback is that plan.